Article
Venice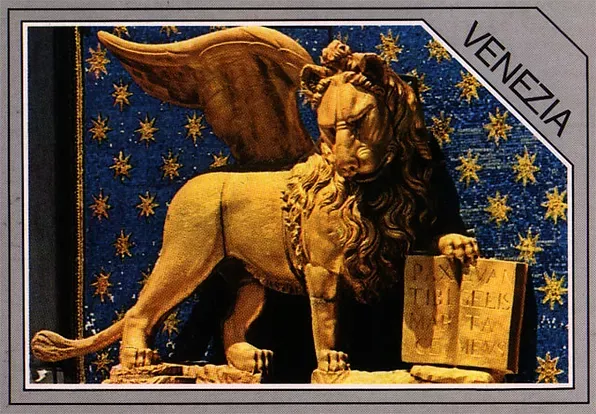 Amsterdam's transformation into what can be called a "natural city" had happened by choice prompted by commercial considerations. As a result, the Dutch capital managed to keep the best of both worlds: its waterways network was added to the already existing regular urban structure - such as streets, squares, transportation means... As opposed, Venice had no such luck - or luxury. It had no choice of how much land should be allocated to which element, no say in the matter whatsoever. Created on - or out of - 118 small islands, it had to throw itself on the mercy of the god of the sea, Neptune.
I have to clarify that, in many cases, "small" islands actually mean "tiny". That is, small enough to be easily traversed on foot in 10-15 minutes. Unsurprisingly, such islands have space for but one-two streets - and often enough, even those might be better called "paths". While a handful of houses can usually be found on those paths, there is hardly a store, a bank, a post-office or a hospital among them. For such and similar services, one would have to travel to a bigger, more central island. Just like elsewhere, traveling implies buses, taxis, private vehicles and the like - only in Venice all that moves exclusively over water. In other words, the first four letters for each and every transport unit there are exactly the same "AQUA".
​Other than the utter preponderance of water, using Venetian transport isn't particularly difficult or confusing. Every pier has a copy of the aquabus' current schedule, and boats-buses seem to pretty punctual. Aquataxies take the same 10-15 minutes to arrive - a splash outside your window will inform you that your captain-driver is waiting for you. The above-mentioned private vehicles are usually parked right under the house - quite literally, because most houses have stairs leading straight into the water where the family boat is moored . To be fair to Venetians, many of them do have actual cars necessary to travel around the country and abroad - it's just that they have to keep them where there are also streets and roads! Namely, in Mestre, the mainland suburb of Venice. I should also mention that the waterfront is not only the busiest part of the city but also the neatest one - maybe, because it's the only actual "street" in Venice proper. The rest are essentially back lanes - and, away from the waterfront, it's rather easy to go astray and even get lost...
​All the above could be mistaken for a description of a routine fishing village - except for Venice being one of the most striking and original - as well as aspiring and somewhat conceited - cities in the world.