Article
A Pope's Nephew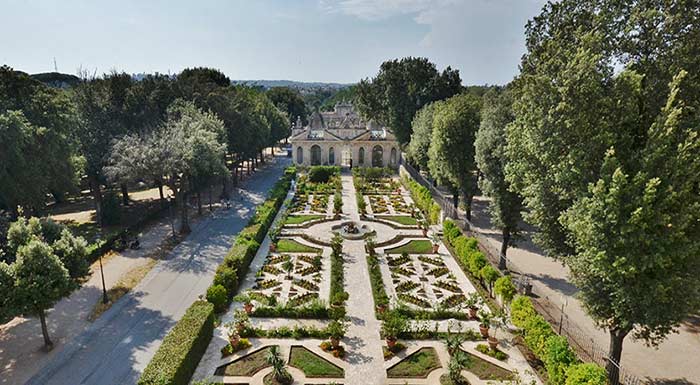 All the buts combined with the strong flavour of history do make Rome feel like a quirky city from the past and for the past. However, to do justice to the capital of Italy, one must say that, at least, some Roman wonders are quite "butless" - originated in the past, be it distant or recent, they kept developing and adjusting rather than getting stuck in that past. One such wonder is Villa Borghese.
Pope Paul V's nephew, Cardinal Scipione Borghese had a small problem: he loved partying but didn't want his parties to disturb his household. Clearly, a party house was needed - so, Borghese started toying with the idea of turning his vineyard into a villa. The more he thought about that idea, the more he liked it - "a large country house of Roman times, having an estate and consisting of farm and residential buildings arranged around a courtyard" would not only provide ample space for partying but also prove a perfect home for Scipione's art collection that was becoming too big and unwieldy for his original residence. So, Borghese asked the architect Flaminio Ponzio to undertake the task. The rest is…well, history.
Fast-forward to the 20th century - in 1960 the gardens surrounding the "house with a courtyard" became an Olympic venue hosting most equestrian competitions of the program. Even before that various buildings, scattered through the gardens, had been turned into art museums exhibiting, among other masterpieces, sculptures by Bernini and paintings by Titian, Raphael and Caravaggio. Finally, in 2003 - so, already in the current century - a replica of Shakespeare's Globe Theatre was added to the long list of Villa's attractions…
All in all, not bad for a private villa! Tempting as it might be to call it absolutely unique, doing so would be an exaggeration: Villa Krupp in Essen (Germany) proves that money in the 20th century could achieve almost as much as high status AND money - in the 17th. Yet, being less than unique doesn't turn Scipione Borghese's property into less of a wonder.