Article
Under The Stars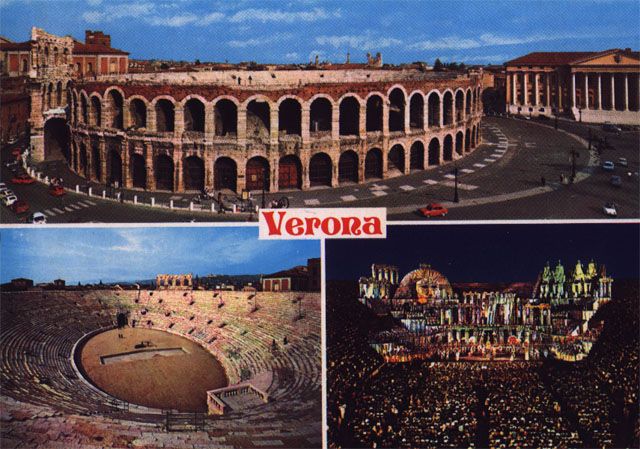 Unlike the New World, where people came from elsewhere to settle down, and eventually built countries ruled by democratically elected representatives, European rulers emerged from the so-called "landed aristocracy". As the wealthiest landowners became dukes and kings, they found it very tempting to consider themselves divinely ordained - and, therefore, entitled to the best their countries could offer. That attitude resulted in many European capitals renowned for their luxurious palaces, masterpieces of art, top quality entertainment and the like - and by far outshining the rest of their respective countries (Paris and London might be the best examples of that particular historical development). Rome wouldn't have been much different in that respect - but for the fact that when it comes to Italy, almost every town there was a capital!
Medieval Italy was somewhat similar to ancient Greece: both geographical areas consisted of rival city-states populated by ethnically related people that shared the common language and…little else. Some of those cities - such as, for instance, Florence and Siena - remained sworn enemies for centuries! It is, therefore, hardly surprising that, rather than feeling restrained by the non-existing capital, each and every Italian city bent over backwards to outdo every other city, Rome included. "Rome is famous for its Colosseum? We need to build a better one!" Verona, along with six other Italian towns, did just that.
Arena di Verona is the third largest Roman amphitheatre in Italy. It holds up to 25,000 spectators which is more than a quarter of the town's population! It goes without saying that the Arena is used for concerts and open-air performances. It's much less trivial that some of those performances are operas - and Arena di Verona is considered to be the most significant open-air opera "house" in the world. Deservedly so, as the experience any such opera provides is completely unique. The key to that uniqueness is in the very name of the "Verona opera project", so-to-say - it's called "Under the Stars".
That name has several crucial implications: to start with, operas in Verona begin when operas (or any other stage shows) elsewhere are about to end - 10.30 pm or so. As the stars don't always appear on schedule, each spectator is provided with a candle - and up to 25,000 candles light the stage and the whole space around it. When the first star appears, the candles are put out, and the music wafts from the orchestra pit in the semi-darkness. Several minutes pass allowing the audience to fully soak up the atmosphere, and only then the 21st century technology announces its presence. The show begins but only the stage itself is lit artificially - the rest of the arena is still starlit, and stars keep arriving. By the time of the short intermission, they are strong enough to compete with stage lighting. After the curtain falls, the lights go off but the stars remain…