Article
The Courtauld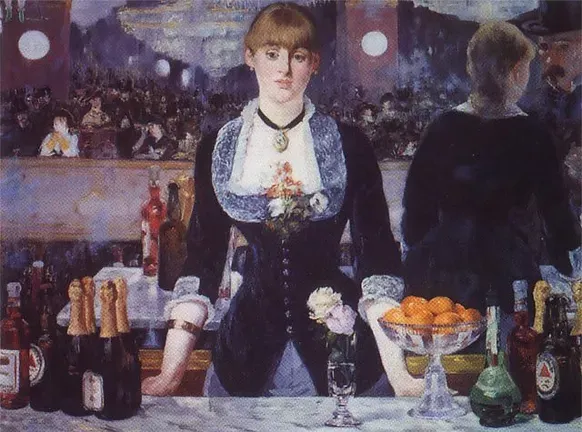 Knowledgeable guides specializing in walking tours are invaluable when it comes to uncovering local hidden treasures - and yet, even they would usually overlook what might be called a given city's "worst kept secrets".
Famous cities are famous for a reason - or, to be precise, for a variety of very specific reasons, such as buildings, structures, locations, even cultural traditions. For instance, Sydney is celebrated for - among other things - its unique Opera House and amazing harbour. Vienna has an outstanding Opera House of its own, as well as coffee-houses dating back to 15-16 centuries and representing a deep rooted life-philosophy. Cannes, Venice and Berlin are renowned for their film festivals. Many cities around the world would list art galleries among their most important attractions. One such city is undoubtedly Paris - even Martians, if they somehow found themselves there, would probably immediately inquire how to get to the Louvre! Prado in Madrid, Uffizi in Florence, Metropolitan in New-York, and Dresden Art Galleries might be considered slightly less eminent but all of them are very much household names - and that's exactly what seems to be lacking in London, as far as Fine Arts are concerned. Many perennial buzzwords come to mind when the capital of England is mentioned (the Tower, Trafalgar Square, Big Ben, Buckingham Palace...) but there is hardly a name of an art gallery among them. Even those who google "London Art Galleries, might be hard put to recognize such names as "The Courtauld Gallery", "Wallace Private Collection", or "Tate Art Museum". One might therefore conclude that London is on the outskirts of the artistic map of Europe - and nothing can, in fact, be farther from the truth!
Some say that the king is played by a retinue - if so, an art gallery is definitely played by its menu. Here is what's on offer in Cortauld:
Room 1 - Renaissance, 16th century, including Veronese and Tintoretto.

Room 2 - Rubens and his school.

Room 5 - 18th century, Portraits. Gainsborough and Goya.

Rooms 8-10 - Impressionists and Post-Impressionists. Cezanne, Degas, Van Gogh, Monet, Manet, Gauguin.
Even the Louvre itself might find it hard to match that creme de la creme of painting created over the last 5-6 centuries. On a personal note: ever since I sampled that true Temple of the Art of Painting, I couldn't help wondering, how on Earth (and elsewhere!) did such a remarkable place manage to dodge prominence for so long!