Article
Marie Tussaud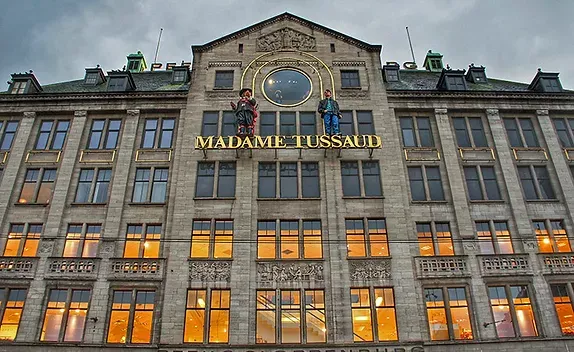 Impressive and famous as it is, London's Rock Circus is, in a way, a byproduct of another renowned institution created by a French immigrant who had barely escaped with her life during the so-called "French Revolution". A wax artist since her teenage days, Marie Tussaud came to England in her 40s and toured the country for 30+ years displaying her exhibits. She opened her first permanent exhibition in London in 1835 - and that was the beginning of what has ever since been called "the biggest attraction in London".
The distinction is well-deserved because the quality of the waxwork and attention to detail is mind-boggling. Probably that's why all Marie Tussaud's guests share two main features - dropped jaws and fidgety fingers yearning to touch and run to make sure THAT isn't actually alive. "THAT" literally means "any star character in any exhibition hall". Enough to say that, for smiling characters, their artificial teeth were made by professional dentists using ultraprecise tools! Every garment, accessory or device - be it Elizabeth Taylor's carrot-coloured evening dress, or Queen Elizabeth's black velvet, jewel-studded one, Harry Cooper's smoking jacket with a tie, or Mao Zedong's field jacket, Boris Becker's tennis shirt or Charlie Chaplin's cane - is completely authentic, a 100% real thing…
It's very quiet in the first couple of halls closest to the entrance. People don't talk, they take their time to get used to a miracle. Then they loosen up. Some march through the halls - look to the right, look to the left, take a selfie with your favourite star or two - to be able to say proudly "I was there!" Others prefer to slow down and socialize. The more they touch and feel, listen and imagine - the more they connect to whoever they are next to at that moment. And then a miracle happens: wax fingers suddenly feel warm and responding.